The walk to the rest of your life
Our seniors have spent the last four years at Heritage High School and now it's time for the students and faculty to say good bye.
Student Council is in the process of planning the Pack Walk, which is a send off for our seniors. This is the first year that our seniors will be walking in the Pack Walk before they go.
"I think we haven't done this before because graduation was seen as kind of a way to get out of high school and now people are seeing it as, well we want people to see it as, an accomplishment and something that people should feel proud of so were walking to kind of say that we made it," junior Ryan Roche said.
The Pack Walk is a lot like our state send offs. One of the differences is this will be an opportunity for students and staff to send off our seniors to graduation, say their final goodbyes, and wish them luck.
"Just the feeling of knowing that this will possibly be the last time seeing the seniors in the hallways and seeing the people that you've gone through high school with," Roche said.
Even though this event is for our seniors, the underclassmen are also considered.
"This is just an event for the seniors to say goodbye and for underclassmen to see if that's something they hopefully want to do and hopefully that gets them to graduate on time," Associate Principal Dr. Katey Gray said.
And while the underclassmen are saying goodbye, this will be the last time that the seniors will walk these halls together.
"They're seeing the school for the last time, seeing it like 'Wow, we made it. We're going onto bigger things and we remember where we came from,'" Roche said.
"You graduate, you come into high school and you are all these different kids from all these different schools, and hopefully you formed a bond and that pack, and hopefully you can leave as that pack together," Student Council Advisor Ms. Tammy Mumford said.
As the seniors take their final steps here, they will take their first steps into the rest of their lives.
"The Pack Walk is a time where you can as a senior walking the Pack Walk you can feel accomplished and you can feel that your journey in high school is over but your journey in life is just beginning and it's kind of like the walk to the rest of your life," Roche said.
Leave a Comment
About the Contributor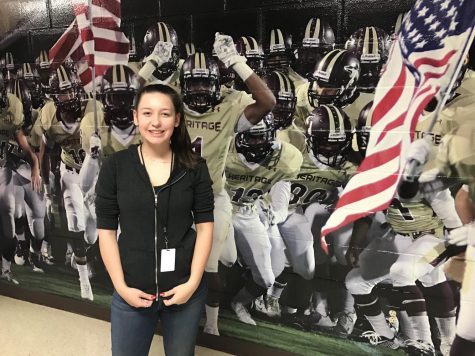 Katherine Derryberry, Reporter
Junior Katherine Derryberry loves sports with all her heart, but she doesn't actually play any sports. Her love comes from watching her little brother...