Over'Pack'ing Heritage
Out of the nearly 16,000 high school students enrolled in Frisco Independent School District, two schools in particular are projected to have a little over 2,000 of them in the 2017-2018 school year.
According to the FISD website, one of these schools is our own Heritage High School.
Lead Counselor Valerie Harrison has already noticed this year's growth, and saw a large increase in the amount of students per teacher.
"We kind of had a ratio of 25:1, so now that it's moved up to 30:1. We still have those teachers. But, it just balances out across the board," Harrison said.
This increase has caused some challenges that students have noticed recently.
"It's a lot harder to learn because obviously you're going to have friends in classes. Then they talk to each other and sit by each other so a lot of kids talk," sophomore Hannah Kimball said.
As the student numbers increase in classes, so does hallway traffic.
"It's really frustrating the fact that you have to go to class then you have the time. There's just a ton of people in the middle and then you're not even walking, you're just standing there the whole time," freshman Ixchell Ibanez said.
"A lot of kids gather around [the cafeteria] and there are really long lunch lines," Kimball said.
To address some of these concerns, administration hopes to reassure students that a slight increase of students next year will not make the problems worse.
"I don't think [we] will be affected by the slight increase in numbers. I think we have a great teaching staff that can work to make up for the increase," Harrison said.
Whether someone is a current or new student, Mrs. Harrison still believes that the increase in students will not create new challenges for Heritage.
"With the area growing and students moving in…I think it brings more diversity to our environment. Students are very accepting, so when students move in it doesn't have a negative impact because we have such a welcoming environment at Heritage," Harrison said.
Leave a Comment
About the Contributor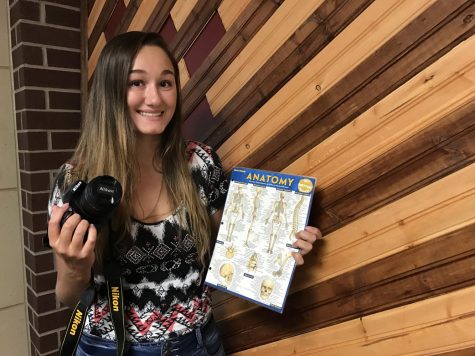 Miranda Servey, Visual Coordinator
One of the first challenges senior Miranda Servey had to face in the broadcast field, was breaking through her comfort zone. Her new obstacle has been...