Coping with the reality of loss
Just last year junior, Preston King lost his mother Melinda King to a rare heart disease called cardiomyopathy.
Cardiomyopathy affects the way the heart functions and usually gets worse over time.
Cardiomyopathy runs in King's family.
His grandmother also has the condition and she is over one hundred years old.
Sadly the disease affected King's mother differently.
"I kind of have to keep myself going now. I mean my dad's there and he helps me stay motivated and keep going but he's not my mom.  They're not the same person," said King.
His mother was a part of the cafeteria staff and was well known throughout the school.
Many people were not only affected by her but were affected by her loss.
" Me and my sister before winter break, we went down to the cafeteria and talked to some of the workers there before school and there were several people that I didn't even know my mom knew and they were very supportive of me and my sister when we were there," said King.
"I had the privilege of working with Melinda for five years and she was very very loyal and loving and caring and she was always concerned and she took a lot of pride on what she did here with us in the cafeteria and I really missed her after she was not here anymore, it was hard for me," said Cafeteria Supervisor Effrian Morales.
Even after his mother passed King still tries to remember her where ever he is.
"She always loved listening to Journey and going to Journey concerts so whenever one of her favorite songs come on the radio it reminds me of her," said King.
No matter how hard King tries to cope with his loss he still gets pushed back into reality.
"Things are still different," said King.
Leave a Comment
About the Contributor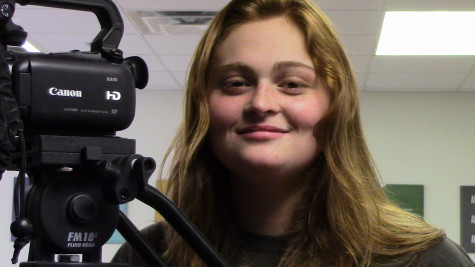 Sarah Franco, Lead Reporter
As CNTV's lead reporter Sarah enjoys learning all different types of filming techniques to polish her skills. This senior became passionate about videography...