How students manage grades and extracurriculars
Although it might be hard to keep good grades and participate in extracurricular activities, most students in extracurriculars still manage to achieve them both.
"I spent two hours studying online homework or even go after school. Like my first priority is to do my homework and study,"sophomore Bow Kancharla said.
Most students in an athletic sport also have the struggle with passing and still being in a sport. But, they all still strive to achieve them both like soccer player Juliane Shirghio.
"I can work at night and then come to school and do homework before second period starts," Shirghio.
High Schoolers in extracurricular activities put a lot of strategies into having passing scores.
"I have a planner so I make sure I have everything done before I come to school and if I don't I know I have study hall to get things done," Shirghio said.
"I'm in colorguard it's kind of like the no pass no play rule you have to pass. I basically juggle it at night whenever I have free time to study hard because the first weeks I feel it's kind of a can't find of made me sad and made me realize I needed to study more,"junior La'shayla Bryant said.
Students still manage to have passing grades some teachers will help you to be organized to keep the grades up.
"I put a calendar out six weeks months in advance for responsibilities so they can be aware so they can be done ahead of time and organized ahead of schedule," Highsteppers director Cami Cole said.
By using calendars to plan ahead and making time to work on your grades students in school activities can achieve good grades.  
Leave a Comment
About the Contributor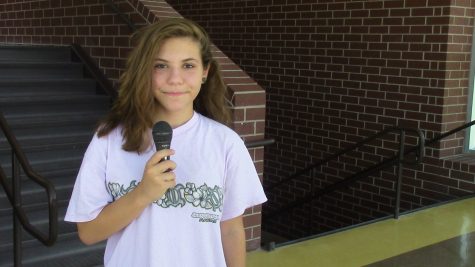 Hannah Hirschi, Reporter
Hannah Hirschi loves spending her free time watching television and aspects of it really caught her eye. This sophomore knew right from the beginning...