CTE's Framework for the Future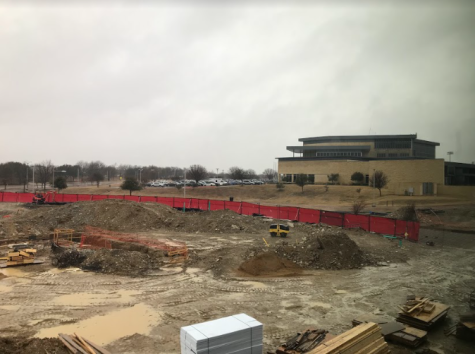 Frisco ISD's Career and Technical Education Center is undergoing renovation to benefit students' current and future journeys in education.
The Career and Technical Education Center, also known as the CTE Center has been the district's main campus for extensive courses to help student's further exploration in interested career fields. Recently, the district has made some executive decisions to construct extensions to the campus to open their doors to more students
Camry Mullens, a Project Manager of Crossland Construction, has been planning and working with his company on the renovation project beginning in Summer 2022, with high hopes for students to benefit. Crossland Construction has been working with the district to take on the task of renovation and expansion of the CTE Campus, communicating different plans to provide these new spaces to students.
Mullens also feels content with the project, with the goal that students take advantage of the resources this expansion will provide. "It helps benefit early stages [of education] and I highly advise to take advantage of that," Mullen explains, "We've kind of helped develop an advanced level of education in Frisco ISD,"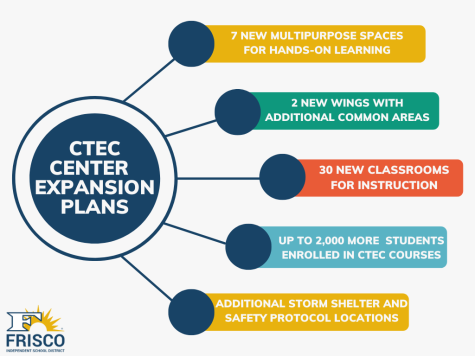 The expansion has many extensive plans to create larger areas for students to collaborate and more classrooms to serve their educational needs. Many teachers also feel as though these changes will help to accommodate many more students who hope to explore different courses through Frisco ISD's resources.
"We can accommodate a lot more students. So more classrooms, you know obviously means that we can serve more kids," Forrest Medcalf, Intro to Engineering Design Teacher says, "It ties exactly in with engineering, so we can talk about it and then it's kind of like we have a little construction lab going on outside. We can see some different things that are going on."
Students who attend classes on the campus feel grateful for the opportunity that the CTE Center provides, feeling as though this opportunities is preparing them for their careers in the future.
Culinary student, Audry Marino took the course because she simply liked baking, but gained so much more than she initially expected. "Not even going to culinary school or anything but even just having a job in the culinary field, I feel more prepared for it…. it just like gave me new opportunities to make things I never would have made," says Marino.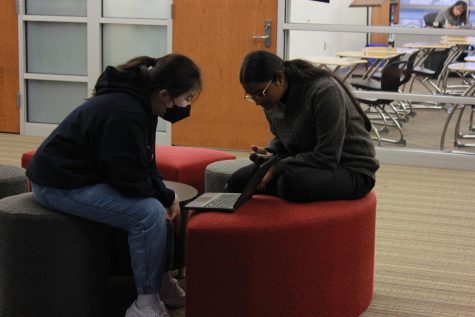 With the renovation and expansion of the campus, the district hopes to see many more faces of students around the building who are preparing to be future ready.
Construction is estimated to be completed by April 2024 to welcome new students by Fall 2024, according to Mullens and FISD district communications.
Leave a Comment
About the Contributors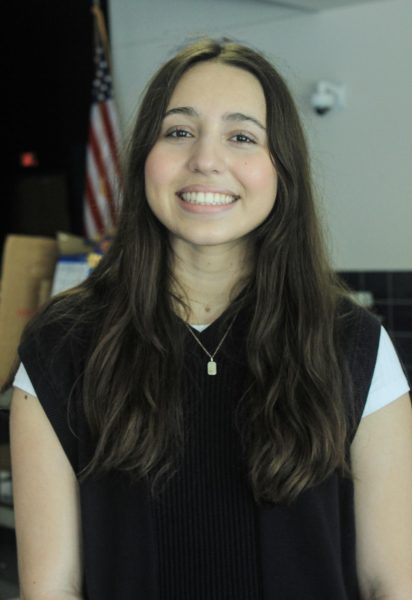 Gabi Diaz, Assistant Content Producer
Gabi Diaz is a junior at Heritage High School and a second-year member of Coyote Nation TV. In CNTV, she enjoys gaining skills in the behind-the-scenes...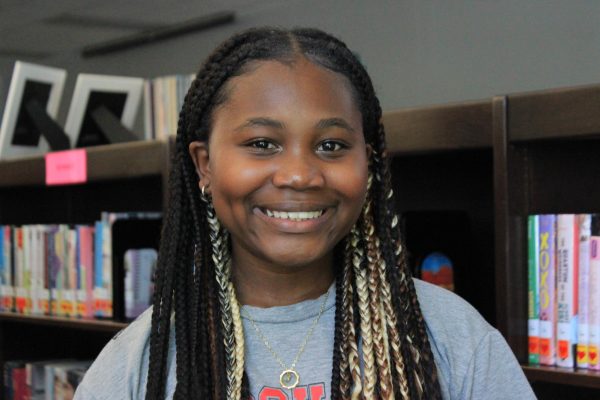 Naishe Mangoma, Assistant Social Media Manager
Naishe Mangoma is a junior at Heritage High School and is a second year member of Coyote Nation TV. She joined Audio and Video Production through a friend's...