New Librarian Adjusts Library to Fit Student Needs
Think back to your elementary school library. There were probably some shelves, some picture books, chapter books, and a carpet where everyone sat down to hear a story. The space was barely bigger than a regular classroom. Children came in to learn new things.
Our new librarian, Amanda Butler, came from this tiny and cozy place to the huge and book-abundant library of Heritage High School.
"[Mr. Mimms] walked me down here to the Library and I was completely awestruck by the size of the space… the dark wood shelves and the furniture… my space [used to be] a quarter of the size… it was awe inspiring, but I knew immediately I could see in my mind the changes that I wanted to make and how I felt like the space could be used," Butler said.
Mrs. Butler knew that she wanted the library to become more inviting, homey, and open. But to reach her goal, she had to adjust some things.
"The larger changes [included] moving around the bookshelves… and the books being organized differently," she said.
Students also had input on the changes being made in the library to help fit their needs, including reorganizing the space.
"[There] were students moving shelves around. They feel like they belong here… so it's all student driven and it's important to me that they feel represented," Butler said.
Another student-led addition are the shelves full of items from different clubs, organizations, and sports that allows students to add their own unique flare.
"There's a photo display wall and that's all photojournalism and yearbook students… it is really important that students come in and they're like 'oh look they're in orchestra, I'm in orchestra,' and they'll stand… and they'll talk and look," she said.
Mrs. Butler has made the overall changes to make the space more useful and comfortable for students.
"It gives students more room to breathe, rather than being cramped," Library Aide Raquel Hawthorne said.
"I like it, [the Library] looks cleaner. It looks more welcoming," sophomore Siva Bhupatiraju said.
Leave a Comment
About the Contributor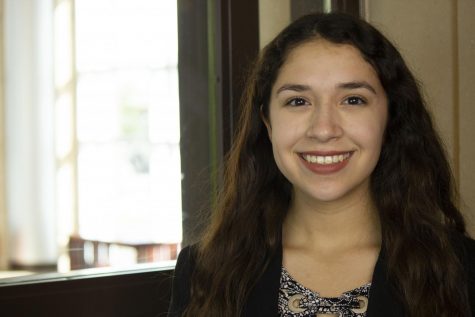 Gabi Carden, Lead Content Producer
Gabi Carden is a senior and the Lead Content Producer for Coyote Nation TV. She has been doing news production since she was little. She participated in...