Coyote musician breaks school record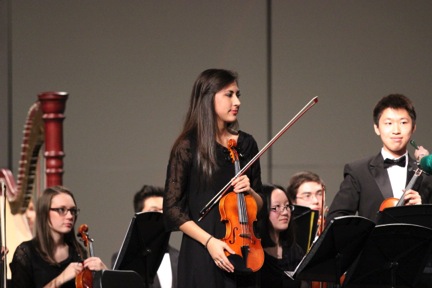 Abby Fuchs is a name you may have heard announced multiple times.
But do students really know why?
Fuchs is a senior violinist who just recently set a school record.
She made All-State and All-Region Orchestra for her fourth year of high school, the most for any Coyote in the whole music program.
It's something of a tradition in her family to choose an instrument at a young age.
She's been playing the violin since she was four years old.
She is the only one of her brothers and sisters that has stuck with it for so long and she doesn't plan on putting it down.
"It's just like more of a personal choice, so I would say it was my own choice to keep going with it," said Fuchs.
She's been playing the violin since she was four years old.
"She understands that to be very successful and to make this your life goal, to be a professional musician, that you have to put in all these hours, you have to go above and beyond what is expected of you just at school," said Mary Balkema, our orchestra director.
Balkema has mentored Fuchs throughout her years at Heritage.
Mrs. Balkema said she's seen the drive and dedication in Fuchs and finds that she truly loves to play the violin.
She believes this will help Fuchs go far in her career.
"So there's a passion inside of her that she loves playing the violin, and it just, it's obviously a part of her," said Mrs. Balkema
Fuchs' older brother Jordan left a pretty big mark on our orchestra during his time.
He won the Outstanding Senior Boy Award in 2012 and also made All-State and All-Region multiple times, a huge accomplishment in the music program.
She was a freshman when he was a senior and looked up to her brother.
But, Fuchs said she never felt huge pressure to be like him.
Rather than being competition-driven siblings Jordan acted as a mentor.
Fuchs believes her new All-State and All-Region record gives her even more motivation.
She wants to continue playing for as long as she possibly can.
"I can't really imagine myself doing anything else with my life," Fuchs said.
Leave a Comment
About the Contributor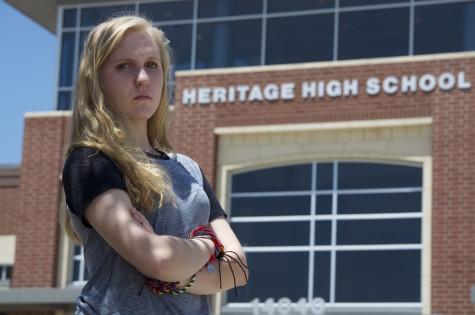 Madison Breeding, Online Editor
Madison Breeding wants to make a difference and change the way women are portrayed in the media. She believes that the news is meant for everyone and that...