Under The Surface
How Femininity Means More Than Just Appearances
"
As Sheri Dew once said, 'Women have the unique and penetrating influence in helping those they love learn such time-honored virtues as integrity and morality, kindness and civility– the values that build strong, principled, happy people and strong, principled happy families, and thus inevitably a stronger and more principled world.'"
The word feminine may bring to mind long acrylic nails, floral-patterned dresses and perfectly coiled hair. But femininity has little to do with appearances. Women who work as surgeons, nurses, farmers, mechanics, athletes and soldiers don scrubs, overalls, monkey-suits and uniforms. They spend their days getting sweaty and grimey with their hair sticking from all places.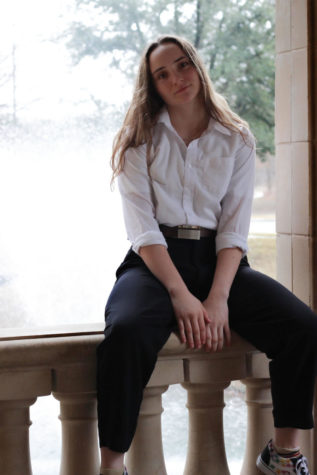 Zooming through the park wearing ripped jeans and a silver wallet chain, a skateboarder, Courtney Kachel, a junior who loves playing guitar, drums and cooking at home. But one of the things she hates is being judged on her appearance. Judged for how she doesn't "wear enough makeup" or sport ankle boots. At first glance, people assume she has an "anger management issue" based solely on her appearance rather than her character. 
And she isn't alone.
As young women navigate society's standards in the pursuit of finding themselves, it's easy to feel trapped by the tension of gender performance– a study conducted by PerryUndem, a research firm, found that a large majority of girls feel pressured by gender norms concerning their looks and behavior in public. 
I grew up in a house where my gender didn't determine the clothes I wore or the toys I played with. I never gave much thought to my own femininity or how I displayed my gender. I could wear makeup one day and run in boy's basketball shorts the next. I found it challenging to understand how people become so wrapped up in it. 
The word femininity comes from the Latin adjective "feminine" meaning "relating to women." It's counterpart is masculinity, which has the root "masculinus" meaning male or "worthy of male". While these words are opposites, they are intended to complement and lift one another. Both men and women work together to raise families, as they play crucial roles in supporting, uplifting, and enriching society. 
Society has painted a different picture, one where men and women are pitted against each other. The more women "act like men" the more men in a dominating patriarchal society feel threatened by a loss of power.
How many women in positions of power can you name? Kamala Harris made history becoming the first woman to become Vice President of the United States. Sarah Thomas acted as the first woman to referee the Superbowl. 
But there are hundreds more such as Sheri Dew, the president and CEO of Deseret Books, Susan Wojciki, the CEO of YouTube and Nicke Widyawati the CEO and president-director of an Indoneian oil and gas company called Pertamina.   
Many of these same women go home to kiss the booboos, cart the kids to music lessons, cook meals, read bedtime stories and care for family members. They don't base their femininity on their appearance but on the qualities of femininity like gentleness, patience, nurturing and the ability to show vulnerability and tenderness. 
This history of conforming women created the idea that men are the "breadwinners" while women are the "homemakers." Tradition taught us that in order for a woman to be feminine she must look and act a certain way.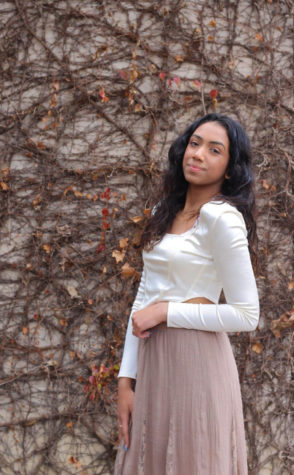 "It's nice to dress up once in a while, but other times it's nice to [unwind]. It really depends on how I'm feeling that day," Kachel said. 
For Courtney, the rough and tumble skateboarder becomes a chef in the kitchen. Cooking chicken and gnocchi soup, baking cookies and brownies. She feels free to enjoy herself through the foods she makes without having to wonder what people might think about her.
Outward appearances are a limited example of what femininity is, because beyond the exterior is the actions and morals that representative what being feminine is.
I have thought about the many women who have impacted my own life; my mom; my grandmother; my little sister; and many friends and teachers. All of them, and women around the world, play a special role in strengthening their families and communities. Raising children, performing acts of service to a neighbor in need and volunteer work that has impacted the lives of people around the world. 
The current pandemic has opened a plethora of new ways to minister to those in need as donations of food, clothing and masks flooded food banks and homeless shelters. As of April 2020, Project Protect, in partnership with Intermountain Healthcare, University of Utah and Latter-day Saint Charities distributed five million masks across the nation and to countries struggling with the Coronavirus. 
As Sheri Dew once said, "Women have the unique and penetrating influence in helping those they love learn such time-honored virtues as integrity and morality, kindness and civility– the values that build strong, principled, happy people and strong, principled happy families, and thus inevitably a stronger and more principled world." 
The meaning of femininity has many definitions varying from people and cultures, but the active role that women take within their communities shows that femininity goes deeper than appearances and comes from the heart.