The Fight for Young American Minds
Junior advocates for curriculum reform on racial injustice as librarians offer books with diverse voices
Junior Kashish Bastola tried to look calm and collected. But he couldn't keep his legs still. He was nervous and worried no one would take him seriously. Sitting across the table from a Frisco ISD administration leader in a room full of PhDs, Bastola didn't have high hopes for their desired outcome of more equality in education. Beside him sat his friend Kate Shaw, a junior who also came that day to speak with district leaders. The topic?
Racial inequality in education.
At the meeting with district leaders, Bastola urged them to offer a course called African American Studies, a class already approved by TEA, but requires local school board approval before implementing. Bastola requested the meeting with the district's Chief Academic Officer, Dr. Wes Cunningham, to discuss ways to improve instruction about race and inequality.
With Black Lives Matter, All Lives Matter and March For Our Lives protests flooding the streets and social media feeds of millions, it's hard to ignore the movements happening around the nation.  Across the country, people protested, signed petitions and pushed for legislation about the systemic inequality in policing after the death of George Floyd in June. The wave of awareness also flowed into the classroom this fall.
Bastola, a community organizer for Students for Equality Through Education, said he believes that Frisco ISD is failing to provide students with a complete picture of racism today and in the past.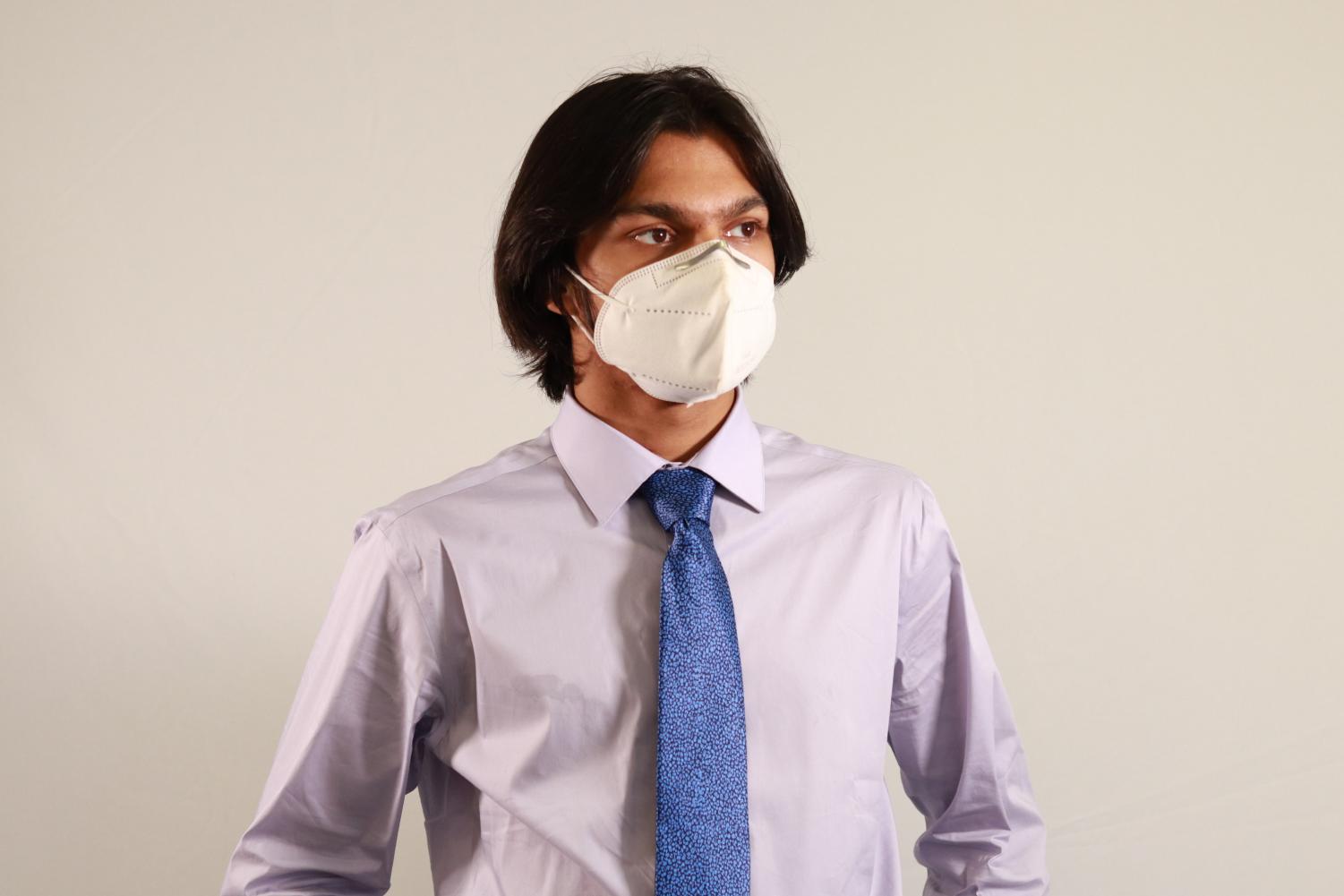 "[The state is] willfully holding this information from us and this information is entitled to us," Bastola said. "There's so many different historians who share different perspectives. This information is all out there."
In the Texas Education Curriculum, also known as TEKS ,the word "race" is only mentioned three times in relation to African American history. According to the TEKS, students are only required to learn to be able to "analyze causes and effects of race relations, define race and ethnicity,  and explain the circumstances surrounding increased violence and race riots."
Although these issues are alive and well in education, according to principal Dr. Katy Gray, she said Frisco ISD is making efforts to expand its teaching on a more robust history of racial injustice in America. She said that the district plans to push the innovative courses for school board approval, a process that takes time.
"The district is already heading that way with education, but it is a long process," Gray said.
Bastola said he believes that education is the way to correct racism, misogyny and other forms of discrimination and marginalization. And although the curriculum is the actual lessons students are taught, Bastola believes that the way they are taught is what needs to be changed.
"[Teachers] have a large burden of educating our entire generation and preparing us for our future," Bastola said.
Bastola said students are not being taught about the many injustices and discriminations that followed after the end of slavery, leaving cracks in kids' understanding.  In spite of these cracks in the education system, Bastola said he believes that with the work Generation Z  is doing, a resolution is possible.
Dr. Gray said that since the district had already been making moves to reform its teaching of race and inequality in schools, the meeting with Dr. Cunningham added urgency to the problem.
"What our generation is trying to do is destroy hate and white supremacy and dismantle these power structures that are continuously oppressing so many different marginalized groups," Bastola said. "We are trying to establish that more perfect union we heard our Founding Fathers talk about. And I definitely think that when we come together, it's very powerful."
Read Woke Program
One of the ways the district has made strides toward inclusion of diverse voices is through its support of the Read Woke Program. The program initially started as an opportunity for students to read a variety of novels that include texts from diverse authors. The program's intent was to increase diversity and make students feel more included.
The program began with the National School Librarian of the Year in the U.S., Cicily Lewis. She realized she needed to spark a movement by formulating a program that allowed her kids to feel more included.
Librarian Amanda Butler brought the Read Woke Program to the campus this summer after working with other librarians across the district.
"We're trying to get more diversity in the library. We're trying to convince more people that reading is good and worth your time," Butler said. "We're trying to empower [students] with content outside their normal parameters and encourage inclusion not exclusion. I want people to read more inclusive books and talk about them."
Although Butler strongly supports the program and encourages more inclusivity among students, not everyone involved with Frisco ISD agrees
After FISD's librarians created a logo featuring a pride flag background with a large BLM fist in black and white, librarians faced backlash from a group of parents on social media, who referenced that schools were "pushing this narrative down our kids' throats."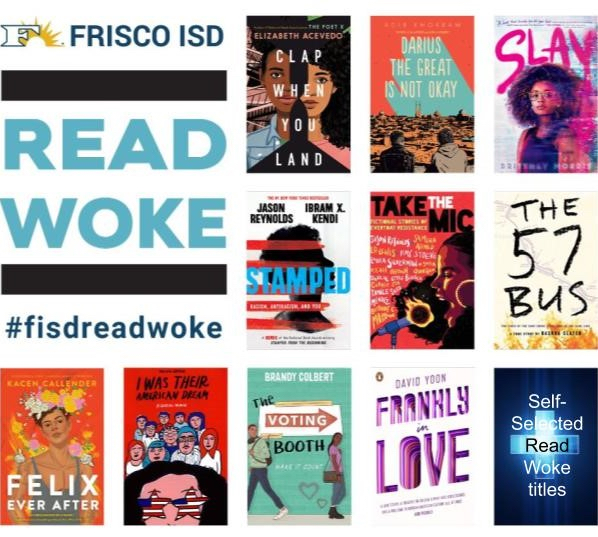 One outraged parent on Facebook called the librarians "evil liberal spies" after sharing their logo.
"We were told to use a specific graphic/logo initially when the program was born but I had already created something, so had librarians at other campuses," Butler said. "Once our individual graphics 'got out', we were asked to use the district-created graphic."
The new logo for the program features a blue, bold font. It says "Read Woke" with two horizontal lines bordering the text.
"I like the old logo," Butler said. "It speaks and has motivation behind it. It has a goal, a message, and a purpose.
Butler said she was frustrated by the move to change the logo and thought it diluted the purpose of the program.
"I feel like [the parents] reacted that way because they were afraid," Butler said. "I think most of the time when people don't understand something, they're scared of it. It's like their default. I feel like human nature is to look at another human and want to see something that is similar to you."
Butler said she believes that the Read Woke Program is a step toward inclusivity among the students and throughout the FISD district.
"I am so excited about what this step is taking on our curriculum," Butler said. "And I'm really thrilled about the impact [it's] going to make on the district as a whole."